Bihar Set For Status Quo In First Key Poll Test After BJP,JD(U) Alliance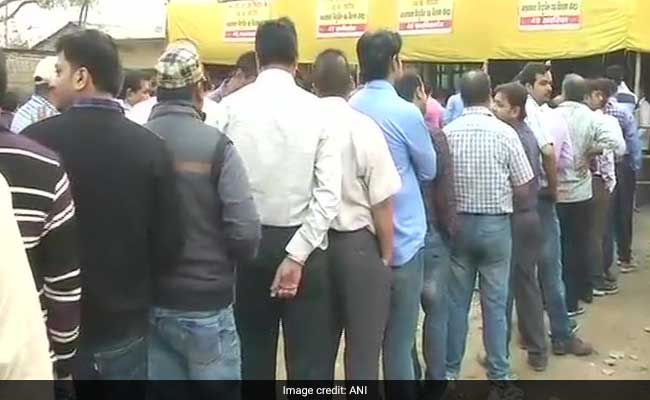 Patna: 
Bihar, where votes are being counted for one Lok Sabha constituency and two Lok Sabha seats, seems headed for a status quo. While the RJD is set to retain the Araria Lok Sabha seat and Jehanabad assembly seat, the BJP seems on course to win the Bhabua assembly seat.
The bypolls in Bihar, the first major elections in the state after Chief Minister Nitish Kumar broke away from the mahagathbandhan and tied up with the BJP, is expected to gauge the public response to Mr Kumar's decision to switch allies.
While the chief minister has defended his decision, saying it was in the best interests of Bihar, the main opposition RJD has accused him of betraying the popular mandate given by Bihar's voters in the 2015 assembly polls.
The bypolls will also test the leadership skills of RJD's Tejashwi Yadav, 28, who has led the opposition campaign as his father and party chief Lalu Prasad is in jail in a corruption case.
"You haven't jailed Lalu but an idea. That idea will crush your arrogance, tweeted Mr Yadav.
In Araria, a seat that fell vacant due to the death of RJD strongman Mohd Taslimuddin, the RJD has fielded his son Sarfaraz Alam, eyeing a chunk of the Muslim-Yadav voters who make up more than half the electorate. Mr Alam is up against the BJP's Pradeep Kumar Singh who had won the seat in 2009 and finished runner-up in 2014.
In Bahbua, a seat that was held by the BJP's Anand Bhushan Pandey, his widow Rinki Rani Pandey is ahead of her rival Shambhu Patel of the Congress. Eyeing the big chunk of Dalit voters here, the Congress had got former Lok Sabha Speaker and Dalit leader Meira Kumar to campaign. Bhabua comes under the Sasaram Lok Sabha constituency, a seat represented by Ms Kumar earlier.
The RJD's Suday Yadav is ahead by a big margin in Jehanabad, where bypolls were held after the death of his father Mundrika Singh Yadav. His main rival is JD(U)'s Abhiram Sharma, who had won the seat in 2010 when his party was an ally of the BJP
loading...