Rupee Closes At Nearly 13-Month Low Of 65.64 Against Dollar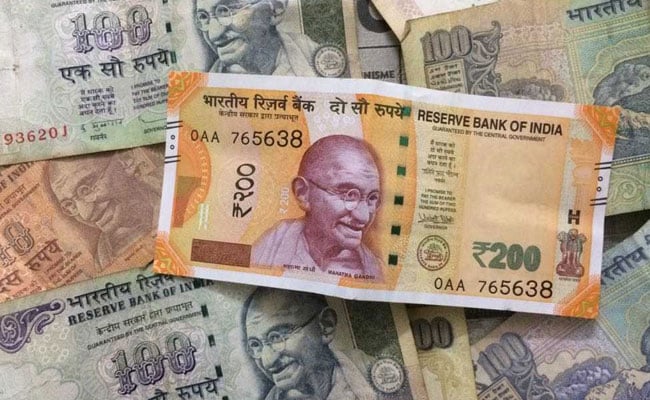 The rupee weakened by 15 paise to close at a nearly 13-month low of 65.64 against the US dollar. That marked the weakest closing level against the greenback since March 23, 2017. The rupee had traded in a range of 65.68-65.41 against the dollar during Tuesday's session before settling at 65.64. That came a day after the rupee closed at an over six-month low of 65.49. Weakness in the rupee came despite a rally in Sensex and Nifty, which marked a ninth straight day of gains in their longest winning streak in over three years.
Here are five things to know:
1) The rupee touched an intraday low of 65.68 during Tuesday's session – a level last seen on March 15, 2017.
2) In the near term, the rupee could weaken further and move higher towards 65.80, according to forex advisory firm IFA Global. The rupee has been spooked by outflows, widened trade deficit and higher oil prices, IFA Global said in a note on Monday. Further, news regarding India's name by the US in its currency watchlist of countries is weighing on the market, IFA Global added. The list is a part of the semi-annual report on "Macroeconomic and Foreign Exchange Policies of Major Trading Partners of the United States" prepared by the US Department of Treasury for the US Congress.
3) The Sensex ended 89 points higher at 34,395 while the Nifty settled at 10,548, up 20 points. Gains in metal, FMCG, oil & gas and select financial stocks helped offset losses in IT stocks.
4) After two years of normal monsoons, the India Meteorological Department (IMD) on Monday predicted yet another year of normal rains.5) India's exports during March inched lower by 0.66 per cent to $29.11 billion from $29.30 billion worth of merchandise shipped out during the corresponding month last year, official data showed on Friday. Consequently, the merchandise trade deficit widened to $13.69 billion during last month as against $10.65 billion in the corresponding period the previous year.
(With agency inputs)
loading...