No Law To Specifically Book Drivers Using Cell Phones, Rules Kerala High Court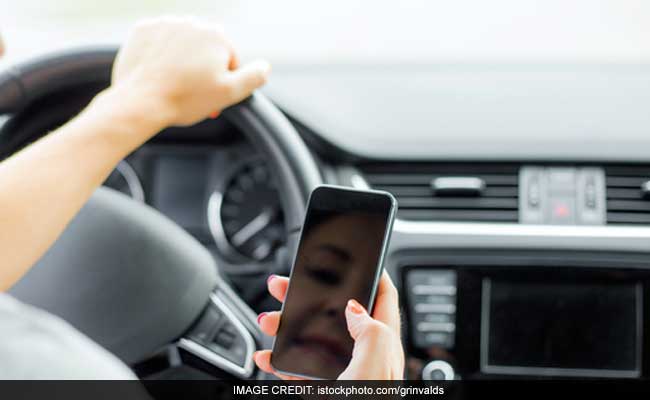 View Photos


One should NEVER use their cell phones while driving
The Kerala High Court has ruled that there is no specific law today under the national or state motor vehicles act (specifically in the state of Kerala or otherwise) that can be used to book motorists using their cell phones while driving. In Kerala, motorists have been booked under section 118(e) Kerala Police Act, which deals with acts causing danger to public or failure in public safety. The High Court ruled that the Police cannot charge individuals under this act as 'In the case on hand, unless the 'act' of accused causes danger to public or failure in public safety, the penal provision under S.118(e) will not be attracted."
The court went on to add, "The 'act', which is contemplated by the prosecution, is using of a mobile phone while driving a vehicle and thereafter assuming that it may cause danger to public or failure in public safety. In the absence of any statutory provision which prevents use of a mobile phone while driving a motor vehicle, it may not be possible to infer that danger will be caused in the process."
That said, under the current provisions, the police can book offenders who use their cell phones while driving under Section 184 of the Motor Vehicles Act, 1988 or under Section 279 of the Indian Penal Code, both of which have provisions for 'driving dangerously'. Although there is no special provision under the law specifically for motorists using cell phones, we expect one to come up soon especially since this particular case and this ruling by Justices AM Shaffique and P Somarajan of the Kerala High Court have made national headlines.
0 Comments
It is important to note that the Motor Vehicles Act, 1988 is extremely out dated and needs to be amended urgently. While there are no specifics in the act about using a cell phone and while enforcement is left to the discretion of the Police, the new act also needs to consider improvements in technology like Bluetooth enabled infotainment systems that allow drivers to take calls wirelessly. That said, our view on this subject is definitive. Taking a phone call or responding to a text/whatsapp message while driving a car is dangerous not only you're the driver but also for other road users. We strongly advice our readers NOT to engage in such activities.
For the latest auto news and reviews, follow CarAndBike on Twitter, Facebook, and subscribe to our YouTube channel.
loading...